We might have had to put all those open-air parties, casual cookouts and gourmet get-togethers on hold for now – but you can still have fun being the pitmaster at home in your own garden.
Look on the bright side; broadening your BBQ prowess now means you could be a grilling guru once you are able to invite guests over again.
And while you're rustling up those tasty marinade recipes, why not make the most of having a little more time on your hands to think about what you're going to be holding (apart from a pair of tongs) and sipping from your glass?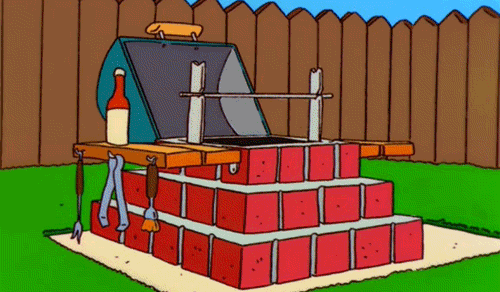 Smoking and grilling creates a myriad of flavours, not to mention all those tasty sides, dips and sauces which are guaranteed to get the juices flowing. It's only fitting to spare some thought for the drinks on offer too.
Here's how to fire up the BBQ taste buds with some vibrant vino. Happy days…
1. Torres Sangre de Toro Original 2018, Spain, GBP 6 (was GBP 7.25), Asda
A Spanish gem from famous Sangre de Toro; this garnacha based blend is a deep cherry red that's soft and easy and slips down a treat. A fruit-forward fiesta of jammy, juicy raspberry fruits, pair this easy-glugger with lamb kebabs, peppers and flat bread while you're waiting for the chorizo sausages to start sizzling.
2. Tesco Finest Fairtrade South African Pinotage 2019, South Africa, GBP 7, Tesco
While we may not be able to 'bring and braai' with loved ones right now, SA's signature grape brings everything to the party with its generously laden damson fruit, distinctive blackberry, smoke and rooibos aromas. The sweet, smoky finish will suit all your flame grilled meats, BBQ spare ribs, sticky sauces and smoky chipotle salsa.
3. Domaines Paul Mas Picpoul de Pinet 2018, France, GBP 7.50, Co-op stores
If you're after a good all-rounder and something refreshing, summer whites with bright acidity work beautifully with skewered seafood, cedar planked salmon or a BBQ chicken burger with sweet pickle relish. A picpoul to point you in the right direction, this refreshingly crisp varietal from the sunny Languedoc's star winemaker has delicate blossomy notes, apple, pear and lime flavours with zippy acidity on the finish. It's also a delicious aperitif.
4. Trivento Malbec Reserve 2018, Mendoza, Argentina, GBP 8, Sainsbury's
Cited as the country's bestselling malbec, and a universal hero with red meat. This wine's delicious concentration of raspberry and blackberry fruit, lovely perfumed nose with hints of violets and cassis, velvety smooth mouthfeel and simple, straightforward yumminess make this a natural bedfellow with beef brisket, BBQ sauce, grilled steak fajitas and anything Tex Mex.
5. Coorong Sounds Shiraz 2019, South Australia, GBP 9.99, Virgin Wines
If you want to drink in the Australian outdoor lifestyle, you can't go wrong with this juicy, jammy shiraz which ticks all the right boxes if you love a wine that's fragrant and fruit forward with a blackcurranty, spicy sweetness, sunny ripeness; and dangerously drinkable with a sweet chilli burger, ribs and bangers.
6. Zuccardi Los Olivos Malbec, Mendoza, Argentina, GBP 10.99, Tivoli Wines
At the top of their malbec game, Zuccardi's entry level Los Olivos is elegant and rich with exotic aromas, wonderful purity of fruit and delicious combination of plum and blackberry, with notes of violet, lavender and spice that caress the mouth and end with a long, classy finish. A big gun for the BBQ King, this is a wine to linger over until the last dying embers, if you can make it last that long.
7. Klein Zalze Chenin Blanc Vineyard Selection 2018, Stellenbosch, South Africa, GBP 11.99, Luvians
A Cape chenin that's beautifully scented and discreetly oaked, there's fresh pear, apricots, glazed peaches and tangerine galore, with citrusy characters balancing the rich, ripe fruit. Utterly delicious, it's a shining example of how chenin blanc chimes with crustacea. One to sip while you're waiting for the juicy grilled shrimp to turn pink.