Even though we've had to put cinema experiences, VIP treatment and having a professional serve us drinks and popcorn, on hold – for now – movie buffs can still get into the groove at home.
And when it's raining outside, cracking open a bottle of wine or reaching for your favourite bevvy, sinking into your own comfy sofa and switching on Netflix can be just as enjoyable as meeting your mates in the members' bar before the opening credits start to roll.
So, as you cosy up inside, we've rounded up the best drinks and fine-tuned them to suit your film choice… popcorn optional.
1. Spaghetti western: Beer
Think rocky desert, gunslingers, saloon scenes and poker games – the first thing that comes to mind is an ice cold beer.
2. Spy films: Martini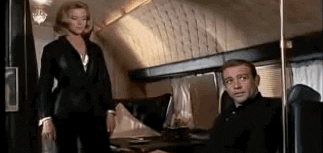 Undercover agents, villains, dark, violent plots, casinos, fast cars and glamorous women? It's time to fix a martini. And with three ingredients, it's the easiest cocktail to make at home.
3. Romance: Rosé
Silky and round with notes of red berries and an engaging freshness, it's easy to fall head-over-heels in love with a pale pink rosé while you're watching a romcom movie.
4. Sci-fi adventure: Australian shiraz
Spectacular special effects, futuristic imagery, aliens, monsters and gripping scenes call for something to calm the nerves, that has enough verve to keep up with the pace. This one's easy – a smooth Australian shiraz with a little kick of spice on the finish to stir the senses, and help you keep up with the action.
5. Comedy: New Zealand sauvignon blanc
We all need to smile more than ever, and nothing lightens the mood like a crowd pleasing, zesty glass of New Zealand sauvignon blanc. Those punchy aromatics can cope with all types of slapstick humour.
6. Blockbuster: Bubbly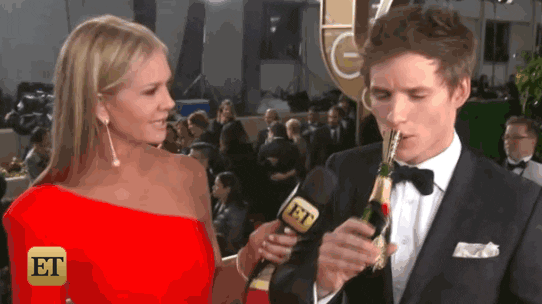 A Hollywood blockbuster packed with leading stars signals an A-list tipple: Champagne. But depending on your budget, prosecco, crémant and cava all hit the spot with their golden highlights, steady stream of bubbles and fruity freshness.
7. Family friendly movie: Mocktail
Once you've got the kids settled, you can still enjoy a taste of the high life with a non-alcoholic cocktail. Check out Seedlip recipes, such as an espresso martino or nogroni, which both look the part and taste grown-up enough to stop you napping through Toy Story 4 again.